Dallas Chiropractor
Dr. Adams has established himself as a top chiropractor in Dallas. What sets him apart is the fact that he's also a Family Nurse Practitioner, which allows him to provide innovative treatments that integrate the holistic techniques of a chiropractor along with family medicine services. Unlike most chiropractors, Dr. Adams is also a licensed medical provider—meaning his patients receive both the benefits of holistic chiropractic and access to medical care and any needed prescriptions—often referred to as a medically-minded chiropractor. If you're in Dallas and looking for a new and transformative approach to chiropractic care, Dr. Adams will have you feeling the difference!
Along with innovative chiropractic care, we also focus on stretching and strengthening exercise regimens and physiotherapy while incorporating clinical massage therapy, ultrasound therapy, electrical stimulation, and even nutrition to treat your health issues—a full 360° restorative approach to chiropractic.
Why Get Treatments from a Chiropractor?
Chiropractors provide natural and non-invasive treatments to relieve pain, and have been for more than 100 years. Chiropractic care is a safe and effective way to treat both acute and chronic pain. At Progressive Integrated Healthcare, we provide treatments that can manage, relieve and even remove pain. Along with Dr. Adams's innovative approach to chiropractic adjustments, his clinic also offers pain management and physiotherapy to truly rehabilitate your ailments to the highest degree possible.
Our goal at Progressive Integrated Healthcare is to reduce your pain as well as improve the overall function of your body. As a family nurse practitioner and chiropractor, Dr. Adams is a big believer in patient education. He doesn't simply address your pain and go; he truly becomes your partner in health. By educating you about your health, activities, and overall lifestyle, he helps you improve your quality of life—for the long run.
What We Treat
Chiropractic care is both a science and a technique for promoting the body to heal. Our chiropractic services are carefully designed to help patients of all ages, which also include treatments during pregnancy. A short list of the conditions that our chiropractic services successfully treat are:
Knee, joint, and hip pain: Dr. Adams's clinic at Progressive Integrated Healthcare has helped countless patients with chronic and acute knee, joint, and hip pain. While there are many different reasons for the pain, Dr. Adams's clinical technique targets the source of the problem and develops a regimen to resolve it. Along with chiropractic techniques, any knee, joint, and hip pain is best treated when combined with physical exercise—or physiotherapy. The most common reasons for knee, joint, and hip pain are incorrect or bad posture, overuse, trauma, sports injury, or misalignment. Dr. Adams develops a regimen specifically for you in order to bring your body back to its proper alignment, and focuses on strengthening the surrounding muscles to promote overall musculoskeletal health—which lasts a lifetime.
Neck, back, and shoulder pain: the neck is the most sensitive and vulnerable area of your spine. Neck pain should never be left untreated, as it's vital to the functionality of your nervous system, posture, and mobility. It's common for untreated neck pain to spread down your shoulders and back, as these are all interconnected to your spine. Some common reasons for neck pain are lifestyle—like working a desk job or sitting for long periods of time—improper posture, text neck (neck pain from looking down at your phone, laptop, tablet, or other device), whiplash, sports injury, muscle strain, and even stress. Dr. Adams thoroughly tests your spine, alignment, surrounding muscles, and skeletal structure in order to pinpoint the cause of your neck, back, and shoulder pain and begin improving it with various techniques that include massage therapy, electrical stimulation, and trigger point therapy.
Headaches: chiropractic care can be incredibly effective in treating headaches. Chiropractic spinal manipulation is an effective treatment option for both tension headaches and headaches that originate in the neck and base of the skull. Some of the most common causes of headaches are stress, poor posture, and repetitive activities to name a few. Two of the most common types of headaches are:
When experiencing tension or chronic headaches, the muscles in your scalp and neck contract—and stay contracted—which is incredibly uncomfortable, painful, and debilitating to your daily mobility. The pain can surround your head and leave your muscles feeling constantly tight—especially at the base of your skull and forehead—and even spread down your neck. Dr. Adams and his clinic at Progressive Integrated Healthcare has in-depth experience with treating headache pain and can help you resolve it. He uses innovative techniques to pinpoint the cause of your tension or chronic headaches and uses a combination of chiropractic, clinical massage, and trigger point therapy to reduce or fully resolve your headaches.
Carpal tunnel: contrary to popular belief, carpal tunnel syndrome actually originates in your spine (the upper spine, to be exact) and not your arm or wrist. Many who suffer from carpal tunnel syndrome believe surgery is the most effective treatment; however, seeing a chiropractor first can and will save you time, energy, and money. Dr. Adams first focuses on relieving the pain in your hand and wrist before finding the source of the carpal tunnel syndrome along your spine. With a combination of chiropractic alignment, musculoskeletal manipulation, trigger point therapy, and clinical massage, Dr. Adams effectively decreases or eliminates carpal tunnel pain. Additionally, he provides you with exercise tips, regimens, and physical activities to further prevent the symptoms from ever returning.
Whiplash: seeing a chiropractor for your car accident injuries is incredibly effective in treating symptoms of whiplash. Dr. Adams has deep experience working with car accident victims and whiplash—including working with health insurance and attorneys. Visit our auto accident page to learn more about how you can save up to 25% on your medical bills by seeing Dr. Adams, a medical provider, instead of a basic chiropractor. Before going forward with any treatments, Dr. Adams analyzes your entire spine and postural alignment, from how you walk to your neck mobility. If the whiplash is recent, Dr. Adams first treats inflammation and acute pain with gentle stretching and therapy, along with technological therapeutics such as ultrasound therapy or electrical stimulation. Depending on the severity of your whiplash, a number of treatments are available to you including spinal manipulation, adjustment, physiotherapy, trigger point therapy, and therapeutic massage. In addition to these treatments, Dr. Adams also develops therapeutic exercise regimens that help restore full motion in your spine to significantly reduce whiplash pain and restore proper spinal alignment.
Plantar fasciitis: this common condition in adults is the leading cause of heel pain. Plantar fasciitis occurs when the ligament along the bottom of your foot—the plantar fascia—has tiny tears in it. If left untreated, they will lead to even larger tears, causing major pain and discomfort. We treat plantar fasciitis with a number of techniques, depending on each individual case. These include stretching, manipulation, ultrasound therapy, and soft tissue work. Healing plantar fasciitis is a process that spans over several weeks, or even months (depending on the severity). With time, you will experience less and less pain. Additionally, Dr. Adams's treatments will prevent your plantar fasciitis from ever becoming a major or chronic issue in the future.
Accepting New Patients
Dr. Adams is an experienced chiropractor with a medical background—a rare combination found only here in Dallas. His clinic at Progressive Integrated Healthcare is currently accepting new patients of all ages. To schedule a consultation to see how his revolutionary approach to medical chiropractic care will benefit you, call our scheduling office at (972) 587-7246 or fill out our online form today. Let Progressive Integrated Healthcare relieve your pain and transform your body to the best that it can be.
Contact Us
Progressive Integrated Healthcare
7557 Rambler Rd
Suite 110
Dallas, TX 75231
Phone: (972) 587-7246
Open Hours
Monday - Thursday
8:00 AM-6:30 PM
(Closed 2:30pm-3:00PM )
Friday
8:00AM-5:00PM
(Closed 2:30pm-3:00PM ) 
Episodic headaches: often due to stress. They happen suddenly and painfully, and go away after either the stressful event is over or over-the-counter medication kicks in.
Chronic headaches: these can occur daily. They start as soon as you wake up, or slowly come on throughout the day and peak during the evening or afternoon hours.
Carpal tunnel syndrome causes sensations such as numbness, tingling, or acute pain.
Whiplash: characterized by the disruption of the upper spine as shown in the above image, most commonly related to car accidents.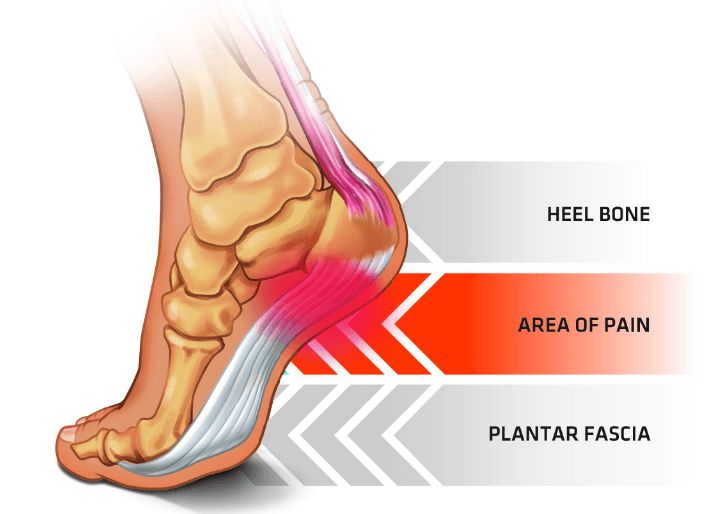 Schedule Your Appointment Today
See how the top medical chiropractor of Dallas can help you.
Our Chiropractic Services:
Progressive Integrated Healthcare uses a proven combination of massage, physical therapy, electrical stimulation and ultrasonic heat to treat patients who suffer from acute or chronic pain. Pain can be caused by anything from an old sports injury to simply having poor posture. By identifying the root cause of the discomfort, we can tailor the treatment plan to meet each patient's individual needs.
Chiropractic adjustments have been reducing and eliminating pain for more than a century. They have proven to be a safe and effective way to treat both acute and chronic pain non-invasively. At Progressive Integrated Healthcare, we provide treatments that help control, reduce and even eliminate pain entirely.
Even in a mild auto accident, your body goes through an intense amount of un-natural movement.  Although you might feel fine, there is a great chance you body needs adjustment and treatment. At Progressive Integrated Healthcare, we are experts in treatment for auto accidents. Don't let your pain slow you down, come into our office today.